Great Interview Tips for Engineers!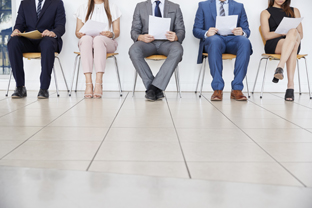 Interviewing is a skill, and like any other, it can be learned and improved upon. The way to ensure you have a great interview is to be prepared and understand what steps you will take before, during and after your interview. When interviewing you should create a positive first impression as an engineering professional. The interview process should reinforce your overall value to a potential employer, and make them want you to be a part of their team.
Before you interview:
Research your interviewer
Learn about your potential new employer
Plan your answers to common interview questions
Practice answering these questions out loud
Dress professionally
Don't be late!
During your interview:
Shake hands with your interviewer
Give great eye contact
Smile
Don't over talk the interviewer
Listen then speak
Provide examples to support your statements
Ask questions
Do not speak negatively about prior managers or employers
Don't bring your cell phone into the interview
After your interview:
Thank the interviewer for their time
Send a thank you note or email to the interviewer
Connect with the interviewer on LinkedIn
Helpful Hint:
One of the best things to do to remain competitive is to ensure that you do not have long gaps of unemployment. Even if you do not have a "full time" job or something of that nature- then do something that ensures that your skills and abilities are kept up to date weather that is volunteering, education, part time work or contracts.